HPE Integrity Servers

Highly integrated UNIX operating system and tools that deliver the highest availability, reliability, and security on mission-critical HPE Integrity servers.
Solutions Optimized by HPE Integrity with HP-UX
Build The Best UNIX Mission-Critical Environment
Streamline your operations using a highly integrated UNIX operating system with tools that delivers the highest reliability, availability, and security on mission-critical HPE Integrity servers. HP-UX gives you a dynamic, secure, and unified environment and comes pre-integrated on mission-critical HPE Integrity servers.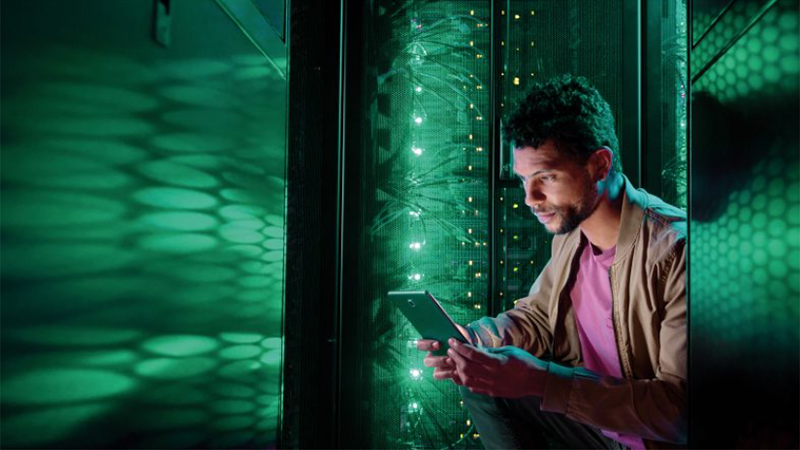 ---
Choose The Right Operating Environment For You
Meet your specific UNIX mission-critical requirements. HP-UX offers four operating environments tailored to specific needs.
Base OE (BOE)
Holistic server security and system management that includes HPE Systems Insight Manager functionality with power management, health check, and deployment tools. It also provides full performance analysis tools for kernel processes and applications.
Virtualization Server OE (VSE-OE)
Resource optimization that integrates advanced file system and volume management with system-level performance analysis, plus a full complement of HP-UX virtualization and infrastructure management software.
High Availability OE (HA-OE)
The highest levels of uptime through integrated HPE Serviceguard solutions for high availability, fault protection, downtime-free maintenance, and system-level performance analysis with advanced file system and volume management.
Data Center OE (DC-OE)
Reach the highest levels of flexibility and availability for your vital workloads with the complete set of HP-UX mission-critical UNIX software in a single package, combining the value in the HA-OE and VSE-OE, both of which include BOE functionality.
---
The Full Power of HP-UX
UNIX highly integrated operating system and tools that deliver the highest reliability, availability, and security on mission-critical HPE Integrity servers.
Business continuity
Protect your business's most critical applications and services to keep your business on target. HPE Serviceguard addresses the financial, business, and operational impacts of planned and unplanned downtime in demanding HP-UX environments.
Virtualization
Respond rapidly to business requirements and reduce costs with efficient utilization of your IT resources. HP-UX Virtualization consolidates workloads and gets the most out of your HPE Integrity servers running HP-UX. Our broad HP-UX Virtualization portfolio offers technologies ranging from partitioning to virtual machines and containers.
Security
Protect your mission-critical data, systems, and identities from external and internal threats and facilitate regulatory compliance. HP-UX security solutions encompass a comprehensive portfolio of security features, all licensed and fully supported by HPE.
System management
Simplify manageability, deliver uninterrupted computing excellence, and have peace of mind with single-view management tools that cover the full breadth of your installation.
Development and performance tools
Build, edit, debug, and deploy your own applications for critical workloads using our rich application development environment, available through open source or partners.
Internet, networking, and migrating solutions
The core of HP-UX 11i networking is a versatile implementation of the TCP/IP stack, capable of simultaneous support for both version 4 and version 6 of the IP protocol. Also migrate your vital workloads to latest systems using our proven, low risk, and cost-effective migration frameworks tools and methodologies.
HPE Integrity Servers

Ideal for branch offices and data centers with UNIX workloads such as business Processing, OLTP, system management, application tier, security, and industrial R&D.