HPE MSA Storage

Accelerate apps, simplify management, and meet your IT budget with a leading entry-level storage solution from HPE.
Solutions Optimized by HPE MSA Storage
Harness the power and simplicity of HPE MSA Gen6
Get set for HPE MSA Gen6, the newest iteration of HPE's #1 entry-level array for more than ten years. With extreme simplicity, speed, and affordability, alongside enterprise class reliability and effortless cloud backup, HPE MSA Gen 6 is the right choice for small to medium-sized businesses everywhere.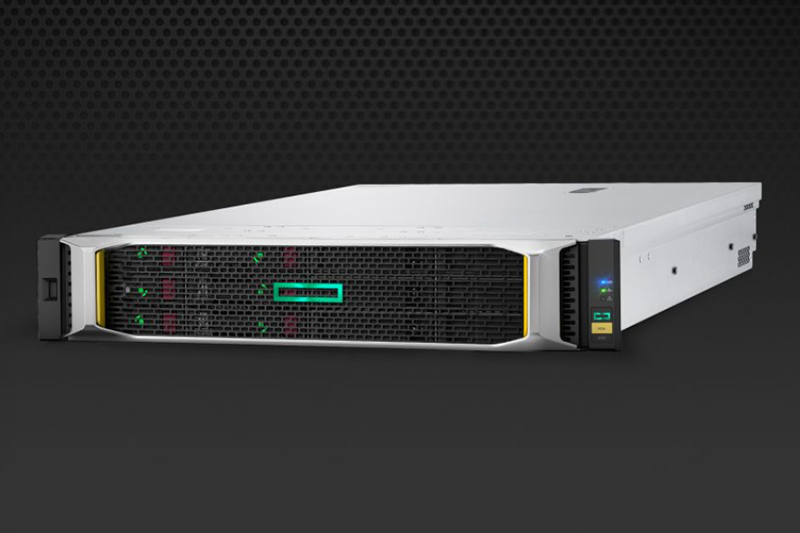 ---
Access the power of cloud backup
Gain cloud flexibility and protection for your HPE MSA system by leveraging HPE Cloud Volumes Backup for seamless data protection. On-demand cloud backup, ultra-simple and delivered as-a-service, secures your data and lets you start to mine that data for business value.
---
Key Capabilities Set HPE MSA Apart
Advances in the Gen6 architecture make HPE MSA a better choice than ever. From a much more streamlined user experience to additional performance to data protection and system optimization, everything you need is here.
New, simplified daily dashboard
Gen6 introduces an at-a-glance dashboard to provide admins what they need instantly: utilization, alerts, performance data, activities, and logged historical changes. All with drill down for additional detail, and you can rest easy knowing your storage is ready to deliver the agility and speed you need.
Hands-free performance tiering
Deliver application acceleration based on workload need—in real-time and without lifting a finger. Automated tiering with SSDs delivered a 2-4x increase in IOPs in previous HPE MSA generations. We boost that an additional 45% with our new Tiering 2.0 algorithms in Gen6.
Keep your system healthy
Eliminate 76% of MSA support calls with the HPE MSA Gen6 Health Check tool. This cloud-based tool searches sensor data for known issues, adherence to best practices, and more, which maximizes availability, improves user experience, and slashes local management overhead.
Advanced on-array data protection
Take advantage of a new level of in-array data protection that spans drives, incorporates sparing, and dramatically simplifies expansion—allowing users to include drives of different capacities. HPE MSA Data Protection Plus (MSA-DP++) for Gen6 eliminates idle HDD spares, speeds rebuild times by up to 25X, and improves overall system efficiency and performance.
HPE MSA Storage For Performance Hungry Apps

Affordable shared storage for smaller deployments: 2-port dual-controller arrays offer FC, iSCSI and SAS host connectivity at single controller prices.

Get proven MSA flexibility and affordability, and 2x more performance than the prior generation. It's ready for flash when you are.

Save money with the latest hybrid flash MSA array. More performance, built-in hybrid flash and automated tiering to accelerate your apps today.