Desktop Virtualization (VDI) Solutions

High-Performance Desktop Virtualization (VDI)
VDI offers row-pushedd desktop management for global, distributed businesses. Unfortunately, traditional storage solutions simply can't handle VDI's I/O bursts, leaving users disappointed by their inconsistent performance. And, traditional storage is difficult to scale, forcing IT to bring down systems to add new users.
HPE Nimble Storage's Adaptive Flash platform overcomes VDI's biggest challenges — at a price that makes sense for any business.
Overview:
Predictive Flash Platform
The HPE Nimble Storage predictive flash platform delivers a VDI experience that delights your end users, while accelerating ROI for VDI deployments. Deliver absolute performance, scale without disruption, and simplify operations.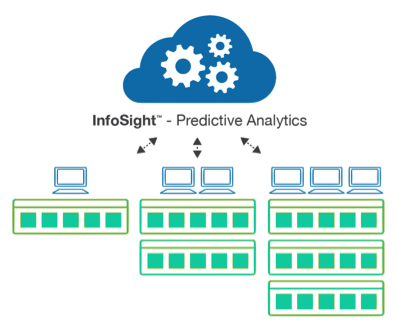 Deliver a superior VDI user experience
Boot storms demand faster reads; steady state and maintenance operations call for rapid writes. Nimble delivers both.
Ensure high VDI read and write performance with either flash or disk
Choose all-flash for absolute performance, or adaptive flash to cost effectively deliver high performance
Move VDI desktops between all-flash and adaptive flash to meet changing performance needs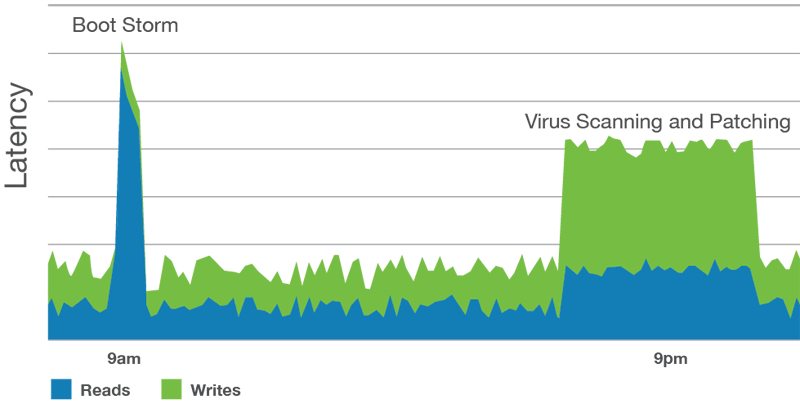 Take the Guesswork Out of Scaling VDI
Start right with Nimble's data reduction to contain runaway VDI costs. As needs grow, confidently scale performance and capacity to a tailored VDI fit with InfoSight's predictive analytics.

Deduplication and compression ensures a cost-effective 'right-sized' deployment

Scale from small to large deployments seamlessly and non-disruptively

Leverage InfoSight VDI analysis and sizing at the click of a button for a tailored VDI fit
Simplify Operations
Other storage systems require separate silos for VDI, user data, and data protection. Nimble's unified flash fabric provides a single cost-effective platform that can handle it all, dramatically reducing management overhead.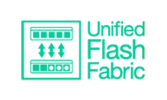 Run VDI desktops on the all-flash array for absolute performance, and user data on an adaptive flash array – all managed as one

Protect golden images and user data with efficient snapshots and replication at a third of the cost

Deploy SmartStack turn-key VDI from small to large scale, that is simple to deploy and manage