HPE GreenLake for Storage

Accelerate data-first transformation with storage as a service and a cloud operating experience for every workload.

Data is the life-force of the modern enterprise⁠—it powers the next-gen operating and business models that move you forward, faster. Accelerate your data-driven modernization across edge to cloud with a cloud operational experience that eliminates the complexity and silos that are slowing you down.
Experience HPE GreenLake cloud services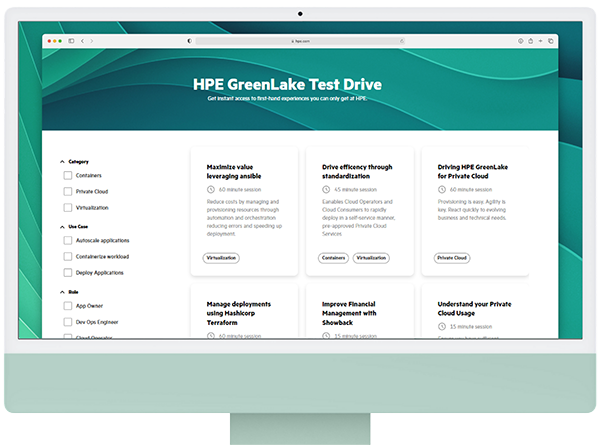 Transform faster with HPE GreenLake for storage
Exploit the full potential of your data with a seamless cloud experience that brings together the agility of cloud operations, consumption-based data services, and the freedom to run any app without compromise. Stop managing infrastructure—and start simply accessing and utilizing it to meet your SLAs, as a service and on demand.
---
Simplify operations with cloud agility
Gain a cloud operational experience that eliminates day-to-day storage administration and shifts operations from infrastructure-centric to app-centric. Deliver the self-service agility that line-of-business owners and developers need to build and deploy new apps, services, and projects faster—while freeing up to 98% of IT time to work on strategic, higher-value initiatives.1
Consume resources as a service
Get the resources you need via workload-optimized, pre-configured services—while avoiding over-and under-provisioning risk, capex budget constraints, and complex procurement cycles. Scale on demand, with additional capacity delivered in minutes. Slash time to value by 80%,2 free up resources, and enjoy 45% lower TCO.2
Run any app without compromise
Meet your app SLAs—from traditional to modern—with the right performance, resiliency, and efficiency. Choose service levels from an as-a-service portfolio of proven, enterprise-grade, on-premises cloud data services offered in cost optimized, balanced, or 100% availability options. Leverage purpose-built data infrastructure to meet mission-critical, business-critical, or general-purpose requirements.
Offerings
Choose from among several configurations based on modular building blocks and offered in cost-optimized, balanced, or performance options. Order, receive, and implement resources quickly, seamlessly grow capacity ahead of demand, and only pay for what you use above your reserve capacity with transparent, near-real time visibility into costs and usage.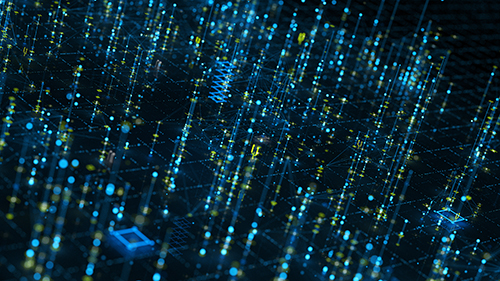 Block Storage
Harness SLA-driven block storage data services that you order in seconds and consume on-demand. HPE GreenLake for block storage accelerates transformation via a cloud operational experience for your critical apps and data.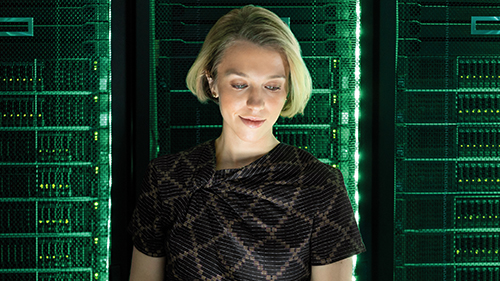 File Storage
Solve for your file data needs in distributed, scale-out environments with industry-leading solutions from HPE GreenLake and Qumulo that deliver real-time visibility, predictability, and control. Deploy in minutes, in any cloud, and easily scale as you grow.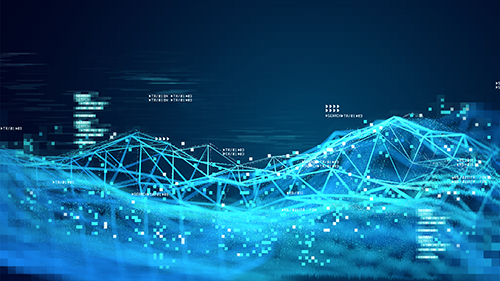 Object Storage
Enable app, infrastructure, and DevOps teams to address established and emerging workloads from core to edge and across clouds. The HPE GreenLake platform enhances object storage solutions from Scality with as-a-service cloud economics and elastic scale.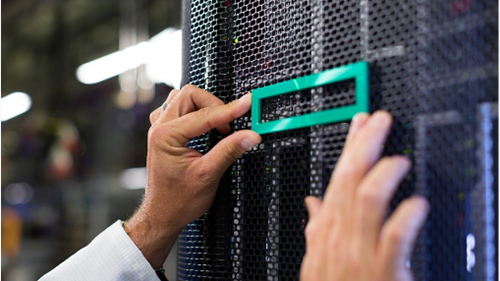 HPE GreenLake for data fabric
Realize the potential of all your data wherever it lives with an edge-to-cloud logical data store. Most enterprises store diverse data types across multiple platforms in their data centers, multiple clouds, and at the edge, all in independent silos. This means slower time to the insights that you need to innovate and drive your business. HPE GreenLake for Data Fabric is a single solution that can reduce the cost of analytic initiatives that can be managed, secured, and deployed edge to cloud, providing high performance access to your data anywhere.
Comparison of infrastructure lifecycle management of HPE Alletra vs. ESG Market Research, April 2021.
A commissioned study conducted by Forrester Consulting, The Total Economic Impact TM of HPE GreenLake, June 2020.