HPE StoreFabric SN1600E 32Gb 1-Port Fibre Channel Host Bus Adapter

HPE StoreFabric Fiber Channel Host Bus Adapters for ProLiant Server to Storage Attach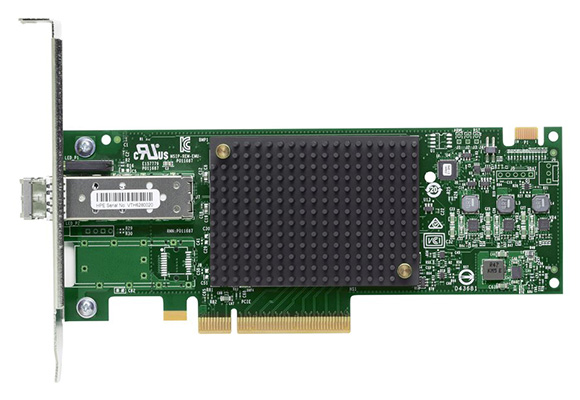 HPE Products
HPE StoreFabric Host Bus Adapter
HPE StoreFabric SN1600E 32Gb 1-Port Fibre Channel Host Bus Adapter
#Q0L11A
Our Price: $2,810.00
Click here to jump to more pricing!
Overview:
Is your data center poised to take the next step in Fibre Channel (FC) connectivity? The explosive growth in enterprise flash storage and the deployment of servers with multi-core processors is driving the need for high performance storage networking to prevent application performance bottlenecks. The FC Host Bus Adapter (HBA) is a critical element of this storage network to improve storage performance. The HPE StoreFabric SN1600E 32Gb Host Bus Adapter delivers the ultimate in high bandwidth, low latency and increased IOPs to meet enterprise application requirement, from online database transaction processing or data warehousing to backup/restore and OpenStack Cinder block storage. Delivering twice the performance of current 16Gb HBAs, the StoreFabric SN1600E 32Gb FC HBA delivers better business outcomes across multiple industry verticals that rely on high performance, improved reliability Fibre Channel block storage in their storage infrastructures.

Pricing Notes:
Pricing and product availability subject to change without notice.
HPE Products
HPE StoreFabric Host Bus Adapter
HPE StoreFabric SN1600E 32Gb 1-Port Fibre Channel Host Bus Adapter
#Q0L11A
Our Price: $2,810.00